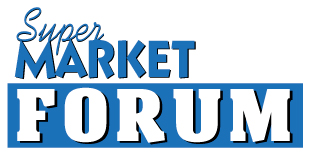 SUPER MARKET FORUM 2017
A MEETING OF RETAIL TRADE OF FOOD – DRINKS INDUSTRY
B&B PUBLISHING ADVERTISING COMPANY and the magazine 'THE WORLD OF SUPER MARKET', organize for the 4th consecutive year 'SUPER MARKET FORUM' A MEETING OF RETAIL TRADE OF FOOD – DRINKS INDUSTRY, and it brings in direct contact the retail trade of food and drinks with the people of supplies – producers and services of the section.
EXHIBITION:
For two days that is Friday 3 and Saturday 4 November 2017, from 10:00 in the morning until 7:00 in the evening, in OLYMPIA room in AEGLI ZAPPIOU the participants – in charge of the companies of the industry of production, process, packing and trade of food, drinks, cosmetics, and super market products in general that will present prime products, will have the chance to communicate with commission agents but also representatives of wholesale and retail trade of food and drinks, the section of mass catering, networks of distribution in and outside Greece and the wider section of food and drinks.
SPEECHES:
At the same time during the two-day event from 10:00 in the morning until 4:00 in the afternoon, in OLYMPIA room in AEGLI ZAPPIOY, there will take place speeches and presentations, businesspeople, executive directors of business administration of super market and companies of production and services of the sector, distribution companies, representatives of the institutions, business consultants, record the trends and developments, create successful case studies of the companies that have as model of development in the difficult business environment.
Super Market Forum refers to those involved in the sector of super market, owners and directors:
Retail trade of food – drinks businesses
Companies of production and supplies of food – drinks
Distribution network companies
Computer and new technology companies
Companies for communication with clientele of the sector
Business consultants
For more info regarding your participation please contact us 0030 210-8814731, 0030 210-8837107 or info@bbe.gr